Old Generator Purchase in Delhi, Delhi NCR, Noida, Greater Noida, Gurgaon, Ghaziabad, Faridabad and Bahadurgarh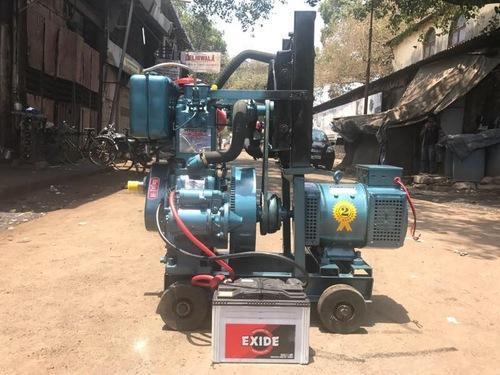 Our Old Generator Purchase Model
A new generator usually costs you lakhs of rupees. And if you are someone, a business or household that purchased a new generator and now wants to upgrade after years of use to another one, but also get the value out of the pre-existent one without wasting the component as well as your money.
We at Old Generator Sale Purchase got your back. If your generator is in a good working condition and passes our quality check, we will purchase it from you. And oh, looking for another generator in the second-hand category? We have a service model for that as well.
Our focus lies on bringing you the best of services for Old Generators in terms of Sales, Purchase, and maintenance, all at one place, so you do not have to go looking for these at different dealerships. Thus, customer satisfaction and convenience are where are focus lies at.
Types of Old Generators we Purchase
We accept all types of generators from all brands, local, national, and global. This is done after the device passes a quality and functionality check through our expert service engineers who later, that is post-purchase, work on these to refurbish them.
There are 4 categories we purchase for our Old Generator Purchase in Delhi service model.
1. Fuel Powered Old Generator Purchase 2. Battery Operated & Electronically Powered Old Generator Purchase 3. Domestic Use Old Generator Purchase 4. Industrial Use Old Generator Purchase
Our Success Formula
We are known for our unmatched service quality, and the high-standard deliverability that we bring along. And here's what motivates us to do just that.
At Old Generator Sale and Purchase, we not only acknowledge but also understand how rapidly the electronics and tech world is hampering the environment.
And this kind of self-awareness comes from a place of love for planet Earth. Our aim is to expand this understanding and love into every household and industry, and take the initiative towards shaping a better tomorrow.
We are a working through a completely second-hand Generator Based Service model, which you can also term as the Old Generator Sale Purchase model. This is something we started back in the year 2006 to help aid the practice of sustainability, by allowing the production of lesser amount of waste by reusing what is already existent.
Hence the Old Generator Purchase in Delhi, Delhi NCR, Noida, Greater Noida, Gurgaon, Ghaziabad, Faridabad and Bahadurgarh model, that allows us to make the best out of devices that have so much money, component units, and environmental energy invested into it.
By doing this, and recycling and refurbishing these, we don't only help people cut down on costs, but also ensure that our customers get the best out of their potentially unrequired waste, that they would have otherwise discarded when they bought out a new one.
This helps customers by:
a) getting the sum of money they can re-invest into another model, and make it better;
b) upgrading to high quality services and products when on a budget;
c) allowing them to be a part of making more sustainable life choices.
What sets us apart?
Here are some things that set us apart from other Generator Dealerships in Delhi for Old Generator Sale Purchase.
1. Deliverability and management
We have a set management system that ensures you get to avail your service model just like the Old Generator Purchase in Delhi model, without any complaints. We Deliver what you ask for!
2. Cost Effective and Efficiency driven systems
We focus on making lives and living better. And this is something we can only do by reducing our pricing to bring it to a very cost effective one. You can now not only get you money's worth by selling us your old generator, but also invest the same thing by buying efficient refurbished generators from us that help you save a lot.
3. A Team of Highly-Trained and Experienced Service Engineers
Our experts know and understand every client's needs to the 'T', and help them find the products that either best fit their budget or their requirements.
4. 24/7 Customer Support Availability
Our Customer Support Team is always at your service to answer any of your queries, comments or feedback.
5. Best-in-class Product Ranges to fit your requirements
From Industrial to Domestic, and fuel powered to electronic, we have the best-in-class product ranges for all our service models.
6. The promise of Trust and Sustainability
One of the very few Generator Dealerships to get such a high rate of referrals and 5Star ratings from our existent customer base. We love how effectively we have been able to build a bond of trust through the sustainable practices, with our customers.